Welcome to sacramento valley nursing service
As Northern's California leading agency, SVN provide 30 Nursing and healthcare professionals with flexible work opportunities, structured to suite each individuals.
We enjoyed highly successful track record on the job since 2000. Responsible services and supervision is our corner stone.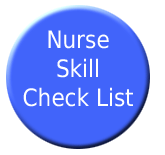 What does it mean to work for SVN leading nursing agency?
UNDERSTANDING

Own and Run by local RN
The value of nurse in healthcare industry

FLEXIBILITY

The importance of choice when it comes to nursing jobs

Variety of facilities
Work "where' and "when' you want
Your choice of on call, temporary, part time and full time

OPPORTUNITY

Getting the work that suits you with a Nursing Agency

Acute care
Skill nursing facilities medicare Rehabitation
Specialist care
Community care
Regular and travel work
Are you ready to Join Northern California leading nursing agency?
Call (916) 992-9222 or Join Now